A Quick Affair - London to Amsterdam
5 Day Escorted Coach Tour from
Day 1
LONDON
TODAY'S HIGHLIGHTS: Arrival Reception. Transfer to hotel and free time. You will receive information about the start of the circuit during the afternoon, or you can check the informative panels in the hotel reception area.
Day 2
LONDON
TODAY'S HIGHLIGHTS: Visit London. Changing of the guard. English Teatime. Transfer to Soho.Get to know LONDON on a locally guided tour featuring style, cul­ture and history. See the Houses of Parliament, the River Thames, the Tower of Lon­don and Buckingham Palace, where we shall be able to watch the famous "Changing of the Guard" (depending on the season). If you wish, later on, we recommend that you go to the "London Eye" ferris wheel.In the afternoon, at 5pm, after a period of free time, we invite all our travellers to a traditional Afternoon Tea. In the evening, a stroll through Leicester Square, China Town and Soho, with its atmosphere, its theaters and its entertainment. Sit down for dinner at your preferred restaurant (Indian, Chinese, Thai, in­ternational, and so on) in the lively district.
Day 3
LONDON - COLCHESTER - FERRY COLCHESTER VOLENDAM
After breakfast, we will go to the British Museum, one of the main and oldest museums in the world where we can see relics from cultures all around the globe. Free time. At around 4 PM, we will leave for COLCHESTER, known as the most ancient city of England. Time to stroll. We will then board a modern ferry in Harwich, and take a night voyage in cabins with bathroom.Important note: The ferry used has a limited number of cabins. Sometimes we might change the stage, leaving London at 3 PM and taking the railway tunnel under the English Channel, and spending the night in Antwerp.
Day 4
FERRY COLCHESTER VOLENDAM - VOLENDAM
TODAY'S HIGHLIGHTS: Picturesque typical village of Volendam. Visit to Amsterdam. At around eight in the morning we reach Holland (Hoek Van Holland) and we visit VOLENDAM, a very picturesque fishing village. After this, we travel to AMSTERDAM where we include a panoramic visit of the city to see its narrow canals, the Dam Platz, its official buildings and parks. We will also see the technique of cutting diamonds. Transfer to Rembrandtplain with its many restaurants from all corners of the World, near the red light district, with its liberal values . It is very likely that you will have heard about this neighbourhood.
Day 5
AMSTERDAM
After breakfast, end of our services.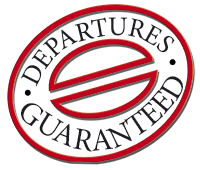 Travel by bus with English speaking guide, basic travel insurance, and breakfast buffet.
Includes arrival transfer
City tour in: LONDON, AMSTERDAM
Evening transfer: Soho District in LONDON, Camden Area in LONDON, Rembrandtplein en Amsterdam in AMSTERDAM
Ticket admission: Traditional Afternoon Tea in LONDON, Diamond Cutting Workshop in AMSTERDAM
Ferry: From UK to Netherlands in FERRY COLCHESTER VOLENDAM
$678 p.p twin share
Nov.18 : 06, 13, 20, 27
Dec.18 : 04, 11, 18
Jan.19 : 01, 08, 15, 22, 29
Feb.19 : 05, 12, 19, 26
Mar.19 : 05, 12, 19
$811 p.p twin share
Jul.18 : 03, 10, 17, 24, 31
Aug.18 : 07, 14, 21, 28
Oct. 30
Dec. 25
Mar. 26
$818 p.p twin share
Apr.18 : 03, 10, 17, 24
May.18 : 01, 08, 15, 22, 29
Jun.18 : 05, 12, 19, 26
Sep.18 : 04, 11, 18, 25
Oct.18 : 02, 09, 16, 23
Jan.19 : 01
Call us on 1 300 55 73 88 or contact form below :